Can You delay your period for the holidays?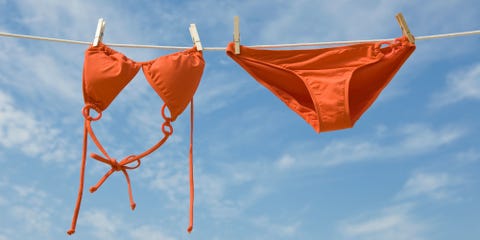 Discomfort, Cramping, bloating and bleeding do not mix with bikini-time. Fortunately your pharmacist has the solution.
Getting married, planning a honeymoon or going on a beach holiday with your friends? There are numerous reasons why periods and holidays do not mix. If it is not convenient or you just want a break from menstruating, it is perfectly normal to delay it for a short time. You can try one of the following options:
The combined pill
If you are taking a combined oral contraceptive pill, which you take for three weeks and then have a week's break during which time you have a period, then you could delay your period by just starting your next packet of pills without a break.
There is a small risk that you may still experience some bleeding, this is due the uterus lining shedding slightly. Taking two cycles of combined oral contraceptive pills without a break will not affect the effectiveness of the pill.
Norethisterone
If you are not taking a combined oral contraceptive pill then you may be able to take a medicine called norethisterone that delays your period. Taking one norethisterone (5mg) tablet three times a day, two or three days before your period and continuing it for as long as needed will help you delay your period whilst on holiday. You will have a normal period as few days after stopping norethisterone.
Your doctor may be able to give you a prescription for norethisterone tablets, but if you don't have time to see your doctor, you can get a supply of norethisterone to delay the start of your period from some authorized pharmacists.
Some pharmacists who have had additional training are authorized to supply norethisterone to delay periods. There will be a charge for this service.
You will be asked to fill out a short questionnaire before getting a supply of norethisterone. A copy of this will be sent to your surgery to keep your doctor informed.
Some online doctor services also supply norethisterone tablets to delay periods.