Tips To Ease Period Pains (Dysmenorrhoea).
If period pain is so bad that it interferes with your daily living, or stops you from going to school or work, please see your doctor to discuss it. Period pain, what causes period pain, what is 'normal' and some possible ways to get relief from period pain are discussed.
Some women experience minimal or mild discomfort during menstruation, but others suffer from severe, debilitating pain that prevents them from doing their day-to-day activities. None of us knows what another woman's pain is like, so it is useful to understand what periods should feel like and then decide if all is normal. Some women might have always experienced painful periods; others might develop pain. Period pain is more common in adolescents and women in their 20s, but can also occur in older women.
Period pain happens when the muscles in the uterus contract or tighten. Pain can include cramping and heaviness in the pelvic area, as well as pain in the lower back, stomach or even legs. Some women also experience nausea, vomiting, paleness, diarrhoea or loose bowels. Women who experience painful periods can have higher levels of prostaglandins – a natural body chemical that causes contractions of the uterus, bowel and blood vessels.
Period pain is the most common cause of pelvic pain.
What is normal period pain?
Period pain is only considered 'normal' if:
the pain is there only on the first one or two days of your period
the pain goes away if you take period pain medications or use the contraceptive pill
your ability to do your normal activities is not impaired.
If the pain is not like this, it is not normal.
What causes period pain?
Painful periods can be due to:
pain in the uterine (womb) muscle (myometrium), especially if the pain is on the first one or two days of a period
pain from endometriosis and/or adenomyosis, especially if the pain is present for more than one to two days before the period starts.
Many women with strong period pain have both these problems, and women with adenomyosis have a more painful uterus than other women, even if it looks normal.
Adenomyosis is a condition in which the cells that normally form a lining in the uterus also grow in the muscle wall of the uterus.
Endometriosis is a condition in which cells similiar to those found in the lining of the uterus (endometrium), grow outside the uterus. It used to be thought of as an uncommon problem of women in their 30s and 40s. We now know it is a common problem that usually starts in the teens.
1. Exercise.
This might sound a little crazy and you might be thinking to yourself, I can barely move, let alone exercise. However, brisk walking, or any type of physical activity, can help to ease your belly pain. When you're doing any type of aerobic exercise, your body is pumping more blood; this helps to release endorphins to counteract the prostaglandins and reduce your cramps. Exercising three to four times a week is good for the overall health of your body, but it is especially important if you're prone to painful menstrual cramps.
2. Apply heat.
Heat helps to relax the contracting muscles in your uterus, which is the cause for your pain. There are many over-the-counter heating patches and pads, such as ThermaCare, Bengay, or electric, reusable ones. Or, even taking a regular plastic bottle with hot water and applying it to your abdomen is an alternative when you don't have access to a heating pad.
3. Drink chamomile tea.
A study published in the Journal of Agriculture and Chemistry found that there might be pain-relieving properties in this fragrant tea. "This is one of a growing number of studies that provide evidence that commonly used natural products really do contain chemicals that may be of medicinal value," said Elaine Holmes, Ph.D., a chemist with the Imperial College of London. The research found that when 14 participants were given urine samples, their urinary levels had a significant increase in hippurate, which is a natural anti-inflammatory. Anti-inflammatory drugs help to decrease the prostaglandin production, thus relieving menstrual cramps.
4. Make sure you're getting enough vitamin D.
Prevention is always better than the cure, which is why making sure your body has enough vitamin D is important in preventing menstrual cramps. A study found that high doses of vitamin D3 led to a significant decrease in menstrual cramps. As reported by Health.com, "40 Italian women were split into two groups: one receiving a single oral dose of 300,000 IUs of vitamin D3 and the other getting a placebo five days before the expected start of their menstrual periods." Their pain scored dropped by 41 percent, while those in the placebo group saw no change in their pain scale.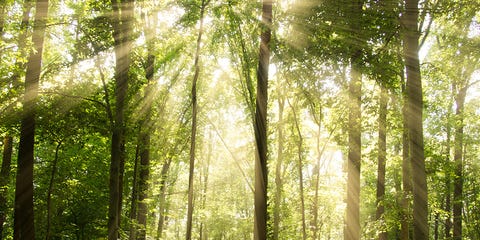 5. Have an orgasm.
Yes, that's right — orgasms help to relieve all kinds of pain, including menstrual cramps. Before an orgasm, the uterus is more relaxed, and at the moment of climax, blood flow increases, helping to relieve the cramps. Orgams relieve the pain through the release of endorphins, which help you to feel instantly better. They also help to relax your whole body and induce sleep so you won't feel any cramping at all.
6. Acupuncture.
Acupuncture is a component of traditional Chinese medicine, which involves sticking the skin with small needles to stimulate the body at certain points. Researchers from the Oriental Hospital at Kyung Hee University Medical Center in South Korea found that acupuncture might have positive effects on menstrual cramps. The study was based on 10 trials with 944 participants. "There was an improvement in pain relief from acupressure compared with a placebo control," according to the stud